Calvetti Engineering
Give us a call for a superb service at (239) 332-1777!
Innovative Design Planning Solutions of Top Quality
Are you planning a new project that requires the skills and knowledge of a professional engineering & design service provider? Keep in mind that such tasks require much time, effort, patience and resources. All of these must be coordinated and distributed properly, which can only be done with the assistance of a trained and experienced design planning contractor. If you have been trying to find the right team for your specific and individual needs, we are here for you! Calvetti Engineering Inc is one of the leading local companies in Fort Myers, FL that has been contributing to the community since 1987. When you work with us, you can rest assured that you will have a fully qualified and responsible team of building construction consultants at your side.
Calvetti Engineering Inc
Address: 12995 S Cleveland Ave, #2 Fort Myers, FL 33907
Phone: (239) 332-1777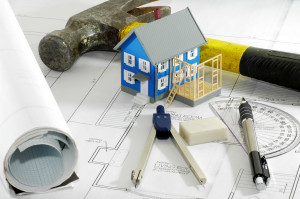 Our company is a proud member of the American Society of Civil Engineers (ASCE) as well as the Florida Structural Engineers Association SW Division. The projects we work on are always executed with a comprehensive design, a well planned coordination process, as well as impeccable building construction so that we can make sure that the results represent the original idea and your personal preferences.
Calvetti Engineering Inc has experience with both residential and commercial projects throughout Fort Myers, FL, and our top priority is to ensure an excellent result that will live up to your expectations as well as the latest industry standards. If you are trying to find the right structural engineer who can turn all of your visions into stunning reality, you have come to the right place!Reach our experts today and get the service you deserve!
---
Make sure you work with a real expert by calling (239) 332-1777!
Testimonials
Learn Why Our Clients Trust Us
I am still amazed with how well the entire process went. Your crew proved to be quite responsible and reliable, and I am very glad that I managed to find you. Would I recommend your services? Most definitely! Thank you for everything you did!